We took Clubhouse to the TV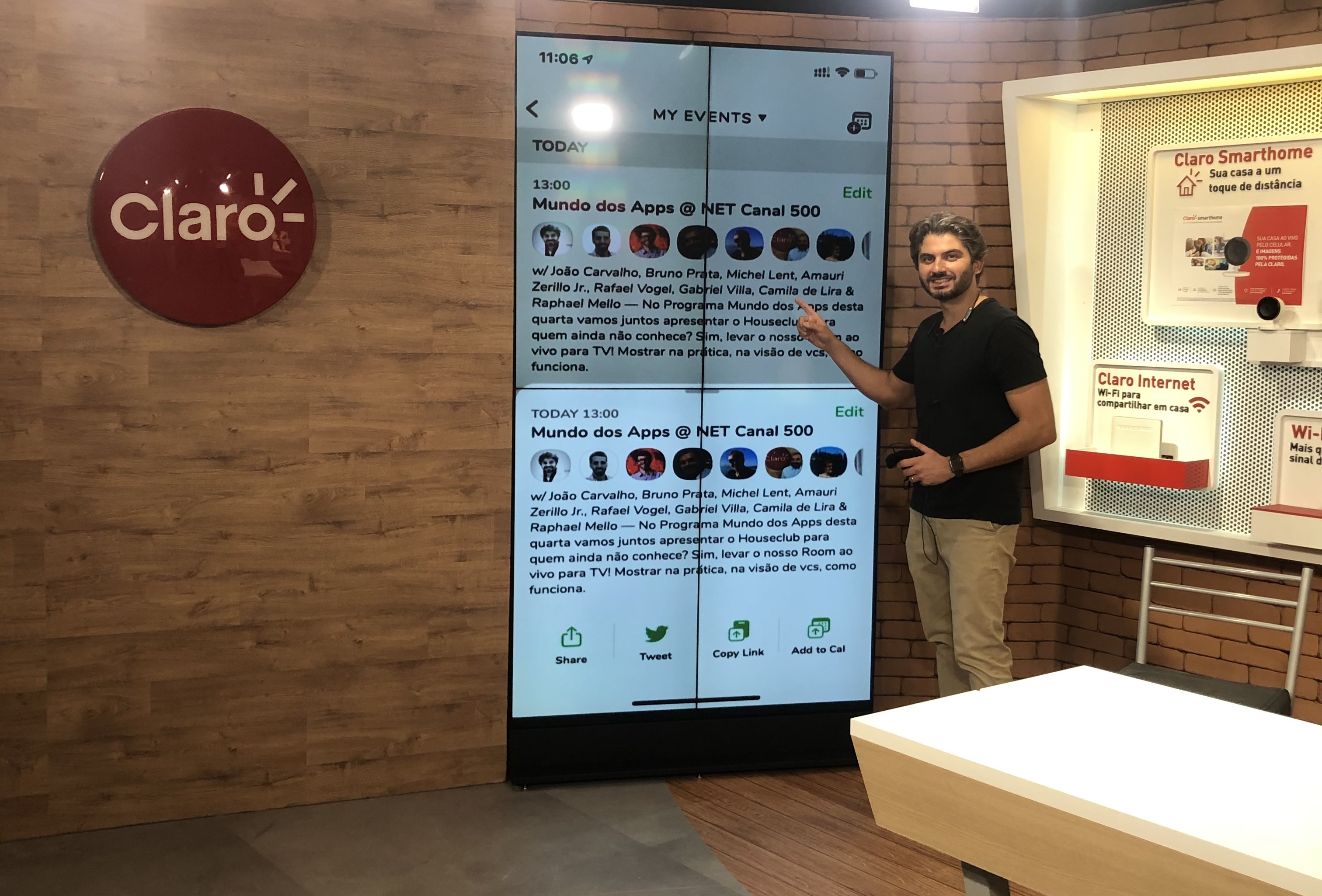 On the week that everybody was talking about Clubhouse, but hadn't necessarily had the possibility to participate just yet, the team from Morse, Hands Mobile and Claro took the app's interactiveness into live TV, having the first Clubhouse Room synched in real time with a live TV show. The initiative happened last wednesday, Feb. 10, in the "World of Apps" (Mundo dos Apps) program, which airs weekly at 1:00 pm on channel 500 of Claro TV and through Claro's Live Portal on the internet.
Since the app's premise is the creation of meaningful connections between people, we decided to give it a little push, using the most widespread and democratic communication platform in Brazil to showcase the app for those who haven't had the opportunity to join the conversation, either because they have not yet been invited or are an Android user, since the app is still in pre-launch mode, limited to iOS, Apple's iPhone operating system.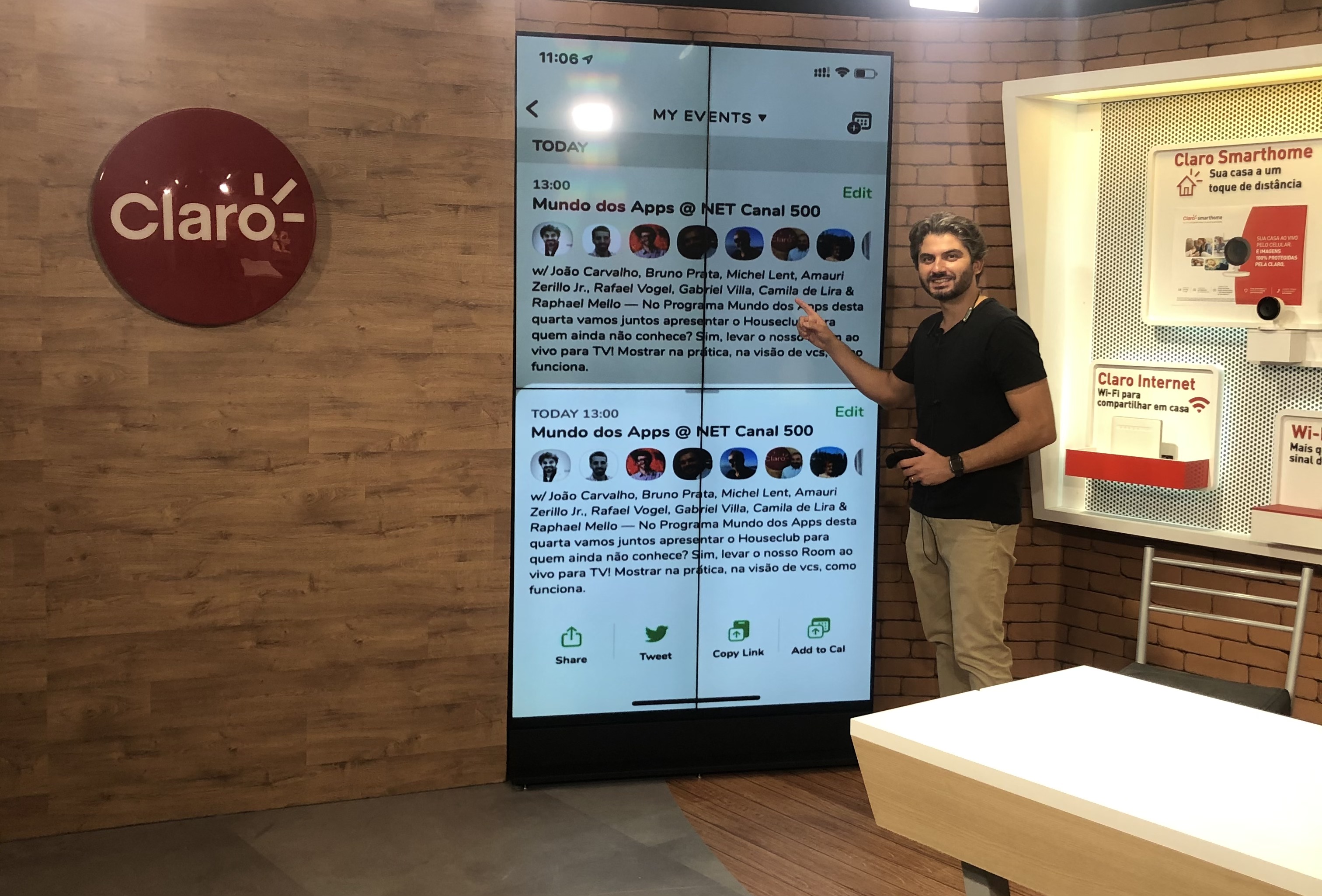 So to quench everybody's curiosity about the much hyped app, we brought Clubhouse's full experience to the TV show and invited the Room's participants to share with the TV audience their experience, views and use cases for the app. In the studio, a smartphone shaped screen showed what was happening in the Room discussion. And while one of the show's presenters (João Carvalho from Morse / Hands) interacted with the Clubhouse Room discussion in front of the cameras, the other presenter (Gabriel Villa from Claro) coordinated the chat from within the app.
In addition, we also shared with the TV program's audience a few alternatives to the Clubhouse app, such as the Chalk and Soap Box apps. Following Clubhouse's terms of service, all speakers and participants were made aware of and consented to participating in this pioneering experience carried out by a brand within the Clubhouse app.